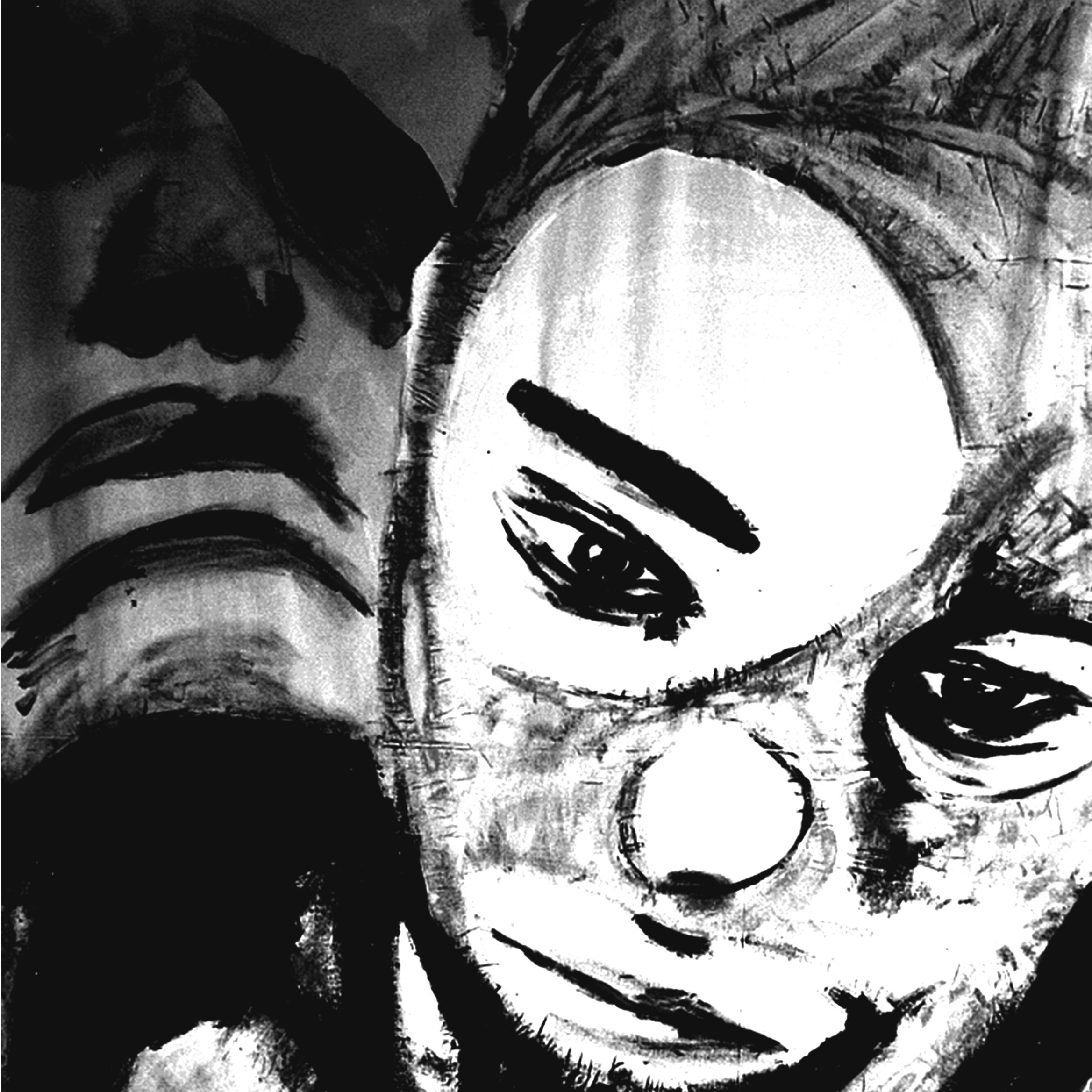 Some of the greatest New Beat, Industrial/EBM and loner synth music you've never heard compiled across two separate vinyl collections from unsung pioneer Dirk Desaever's amazing archive; painstakingly restored and released for the first time ever by Geneva's smart Musique Pour La Danse label.
The first LP, Collected 1984-1989 (Long Play) features 16 previously unreleased/unheard cuts (save for one track off a rare 7"), a stunning haul of mid-late '80s Belgian music riddled with a uniquely moving, dark, sleazy and brooding character that we can't get enough of, ranging from beautiful bedsit synth dreams and sex dungeon-ready etudes worthy of Coil B-sides, thru to melancholic EBM and medieval proto-grime/techno.
Opening with the beatless, baroque synth study 'Orchestra 15', the set oscillates in and out of the shadows from the wickedly resolving drum patterns to a creepily daft but brilliant 'Medieval' set dance sounding like Wiley gone pagan, thru to pulpy midnight synth cues such as 'Dzjingle 9' and the drugged-up robot swagger of 'Ein Spielzeug' and 'Orchestra 10'. But, if we're pushed for favourites, it's the more romantic/dramatic arrangements that really get us here, namely the beautifully weightless ambient-pop soul of 'The Same, Same Story', and when he appears to channel Lewis on 'And Suddenly', and no doubt the salty-sweet dance-pop jangle of 'You Laugh With Every Little Joke' which ends the set like an expertly picked closing credits theme.
The second LP, Collected 1984-1989 (Extended Play) focusses on the dark, minimalist, and cinematic trax issued under Dirk's coveted White House White alias. Omitting a couple of obvious classics, the selection includes all three cuts from 1988's 'Disdain' 12" – the Front 242-styled title cut, his cantering ace 'Oddball Harry' and the New Beat thriller 'The House of My Master Holds Many Rooms' – before digging deep into the treasure trove of his archive with the sci-fi-sampling nugget 'Wolves & Owls', before that gurning New Beat flavour comes strong in the sleazy glam of 'St. Moritz, Mallorca and Cannes' and 'Put My Fingers'.
Very simply, if you're into outsider synth music, lo-fi dance trax, the dankest EBM and proto-techno oddities, you will obsess over these two LP's, for us already up there among the most crucial reissues of the last couple of years, revealing a hitherto unheard depth and breadth to this most elusive producer.
Musique Pour La Danse will release Collected 1984 – 1989 on March 8, 2019
Published by NEWS ·
Tags: Belgium, Dirk Desaever, Industrial, Musique Pour La Danse