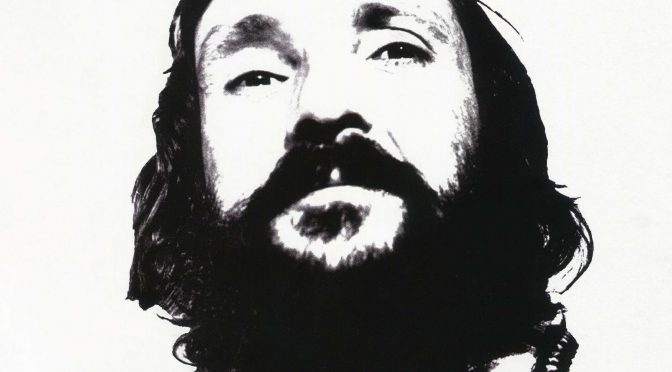 Sdban Records is delighted to announce the reissue of this genre-defying jazz album originally released on library label Selection Records in 1972.
An American pianist, who played with Charlie Parker, a mainstay of the bebop scene in the 50s who moved to Belgium in the 60s where he spun jazz genres with theatre and opera. This record reissued by Sdban is unlikely few records we've heard, it's a bop record, it's a piano record with elements of a dark European jazz funk but it's also a spiritual operatic album and theatrical without being overwrought or stuffy. 
For those who dig: European dark jazz with an operatic spirituality but also a late night piano jazz sound.
Delving into the story of the American pianist and composer Phil Raphaël reveals more questions than answers. He was born in New York where he played with Charlie Parker, Jon Eardley and Howard McGhee, but a 1951 recording with Red Rodney for Prestige Records is the single remaining trace of his bebop days. Raphaël appeared under unknown circumstances in Belgium in the 1960s, playing among others at the 1966 Jazz Bilzen festival, and he eventually settled in Brussels. A multifaceted musician, he did not limit himself to jazz and also worked in pop groups, directed the music for the spectacle Hair, and even had a brief residency at Pol's Jazz Club where he played the music of Johann Sebastian Bach four nights per week.
His album Stop, Look, Listen, which was recorded with the rhythm section of Babs Robert's group, consists of four long genre-defying tracks colored by the dreamlike vocals of opera singer Rose Thompson. A surreal blend of genres, hard to pin down. It's highly imaginative jazz, that much is sure. Raphaël shifts from serene late night piano jazz to more free or even spiritual passages, magnificently paired with the otherworldly vocals of Rose Thompson. The LP was put out by Selection Records, a label that primarily issued library music at the time, and thus went largely unnoticed upon release. The recording makes clear that Phil Raphaël was a highly gifted artist whose talent will forever remain undervalued, since it was his only effort as a leader. Raphaël's passage through the Belgian nightlife was just as mysterious as his music, and few people seem to remember him. Drummer Bruno Castellucci describes him as remarkable, both as a musician and as a person: "He was a hippie before there were hippies. He wasn't part of the system but he had a system of his own."
Sdban Records will release Stop, Look, Listen on May 20th, 2022
Published by NEWS ·