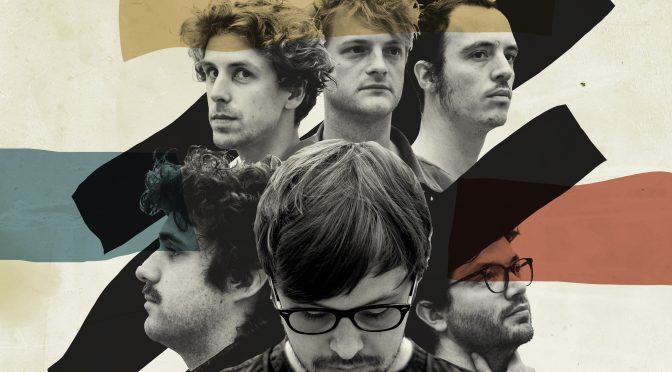 "Created around the Ghent guitarist and composer Jo De Geest, the Belgian sextet draw on influences from jazz, rock and post-classical music, where minimalism, electronics and a cinematic atmosphere characterize their instrumental music."
When it came to recording the album, the band searched for a balance between the venturous, accessible and playful character of jazz music, in which John Ghost has its origins, and a carefully thought out selection process with the production, with a sharp eye and ear for detail. Seemingly simple earwigs are underpinned by driving undertones that inspire harmonic twists and a rhythmic and melodic stratification, that often results in a very danceable soundtrack.
'Airships Are Organisms' was produced by Jørgen Træen (Jaga Jazzist, Kaizers Orchestra, Hubro, Sondre Lerche,…).
Artwork by Syrian visual artist Mohammed Zaza, currently living and working in Lausanne.
Listen to two tracks from John Ghost 'Airships Are Organisms' new album.
'Airships Are Organisms' is released by Sdban Ultra
Published by NEWS ·
Tags: Jazz, Jazz-fusion, Jo De Geest, John Ghost, Sdban Ultra