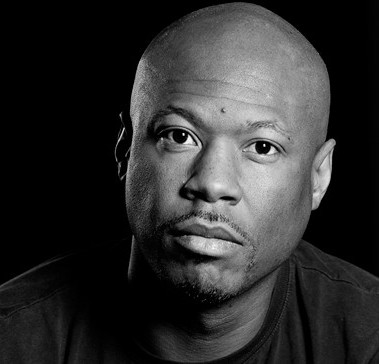 Video of part of the DJ set at La Bacchanale, Montreal, Canada 2014-09-27
Robert Hood needs little introduction. Founding member of the legendary group Underground Resistance as a 'Minister Of Information' with 'Mad' Mike Banks & Jeff Mills, his seminal works on Jeff Mill's Axis and his very own M-Plant imprint paved the way for a wave of stripped-down dancefloor minimalism that directed much of techno's path throughout the late Nineties. Robert Hood makes minimal Detroit techno with an emphasis on soul and experimentation over flash and popularity.
This year has seen Hood release a series of anniversary re-edits and remixes, though M-Print: 20 Years Of M-Plant is the most comprehensive offering to date. The 33-track M-Print compilation will be released to the stores in December.
Published by NEWS ·
Tags: Detroit, M-Plant, Music Man, Robert Hood, Techno