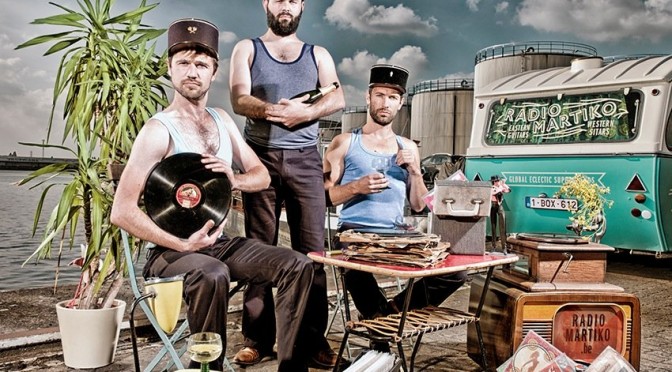 Eastern Guitars Meet Western Sitars
The Martiko's, a DJ Collective from the self-styled "exotic label" Radio Martiko, with a mixtape of their influential records from their vinyl collection. This all vinyl mix include tracks from The Ganimian & His orientals, Sihail Rana, Casbah, Waipod Phetsuphan, Yuzo Kayama, Litsa Diamadi and more.
Radio Martiko dig deep into the vaults of exotic vinyl…. two killer raw vintage dance tunes from the 60's, combining the best of the East and the West, will be released to the stores in April. Getting these tunes on original 45 is rather tough, so grab your chance!
they are
The Latins / Habibi Twist
Alba And Orchestre Aris / Alba's Shake
Listen to all their mixes here
Published by NEWS ·
Tags: 60s, Oriental Rock, Psychedelic, Radio Martiko, Vinyl-only