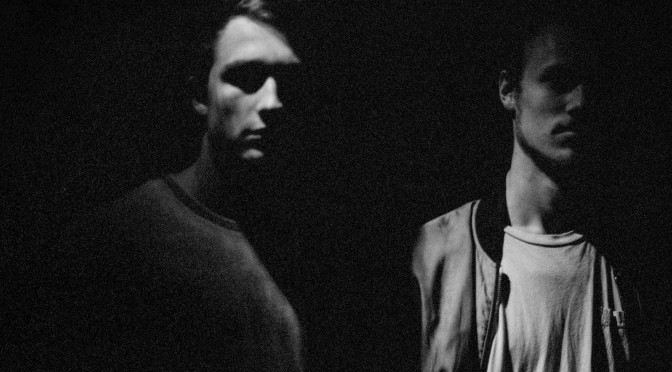 Bielefeld-based Felix Fleer, Jonas Landwehr & Tizian Assmann starts Raw Imprint record label.

Ahead of the release of the first various artists ep, Environ., aka Bielefeld-based Tizian Assmann & Felix Fleer got you covered with episode 204 of the Seek Sick Sound podcast series. It's a 60 min mixture of techno, house, rave, breakbeat and bass, yet surprisingly harmonic. There's forthcoming Raw Imprint music, as well as tracks from someone who we admire as a producer and a DJ, the mighty Answer Code Request. Answer Request Code plays the next Raw Imprint event in May. Click –>here<– to listen to #RI001 and reserve your copy now. You can also keep up date to all things Raw Imprint by following them on Facebook & Soundcloud.
Track Listing/
N1L – Iguana Love Bite – Wrong Headspace EP
Addison Groove – Sexual
Cosmin TRG – Bijoux – 116 & Rising [Hessle Audio]
Environ. – Cut the Midrange – Exordium EP [Raw Imprint 001]
Kris Wadsworth – 444b – Album XYZ
Mr. G – It Dub – Strippes Back EP
Environ. – A1 – Exordium EP [Raw Imprint]
Freestylers – The Slammer – Raw as F**k [Altra Moda Music]
Kastil – Binary Star (Eomac Remix) – Binary Star EP[Soul Notes]
Answer Code Request – Escape Myself [MDR]
Forss – Journeyman [Soulhack LP]
Landwehr & Fleer / Environ.'s Exordium EP out 29 April on Raw Imprint.
·
Tags: Bass, Breakbeat, Environ, Felix Fleer, House, Jonas Landwehr, Podcast, Rave, Raw Imprint, Seek Sick Sound, Techno, Tizian Assmann