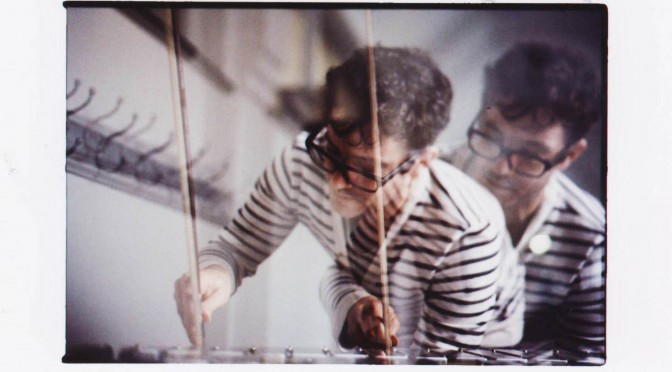 Brussels-based experimental two-piece Razen, whose new album Endrhymes comes out on KRAAK, with a mix-tape for Sterrenplaat of their influential records. This mix include tracks from Rahayu Supanggah, Charlemagne Palestine, Razen, Pauline Oliveros & Miya Masaoka, Jlin and more.
Track list //
Razen – Sorcerer [Endhrymes]
Bryan Lewis Saunders – Killed A Snake [87 Dreams Of A Sociopath]
Pauline Oliveros & Miya Masaoka – Hirusugi [Accordion Koto]
Rahayu Supanggah – Rantaya [Anané Ånå (Raison D'être)]
Howard Shore & Jajouka – The Cell [The Cell Soundtrack]
Razen – Rode Hond [Razen / Sheldon Siegel Split]
Charlemagne Palestine – Sine wave study [In-Mid-Air]
Burning Star Core – A Curse On The Coast [Blood Lightning]
Razen – Randa Mount (Llullian Circles – Excerpt) [Rare Undressed Mare]
Jlin Narlei – Unknown Tongues [Dark Energy]
Razen – Sleeper [Endhrymes]
Endhrymes will be released to the stores at the end of March.