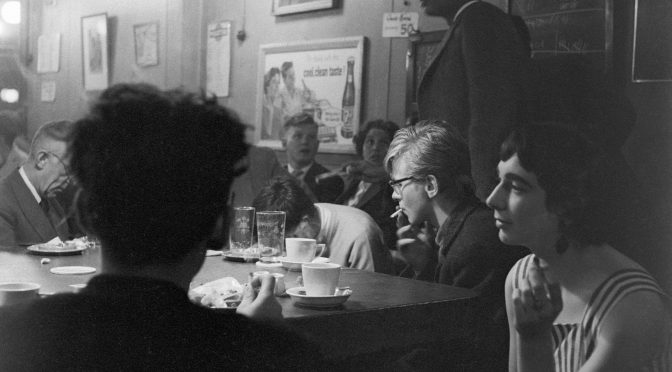 Sdban Records have outed a teaser for their new Various Artist compilation Hip Holland Hip: Modern Jazz In The Netherlands 1950 – 1970, So Why by Kwarter Leo Meyer.
Originally drawn to the clarinet under the influence of the Dutch Swing College Band as a teenager in the mid-1950s, Leo Meyer converted to bebop after befriending pianist Rob Madna. He then switched to the alto saxophone and learned the ins and the outs of the instrument by listening to records of Charlie Parker, Miles Davis, Phil Woods and Stan Getz. In the early 1960s, Meyer was playing with the cream of Dutch jazz (Madna, Herman Schoonderwalt, Frans Elsen, Cees Smal) in clubs in Haarlem, Amsterdam or Rotterdam (where he played the warm-up of Eric Dolphy's concert in jazz club B-14).
1964 was the year when his quartet won the Hartewens festival in Haarlem, which gained the band studio time for Imperial Records. Tenor saxophonist Joop van Enkhuizen, who won the soloist prize at said festival, was added to the band for the one-time recording. Both Leo Meyer and Joop van Enkhuizen consciously decided not to become professional musicians because they refused to make artistic concessions, but they each built a respectable career as amateurs. Meyer has occupied the lead alto and tenor chair in several big bands, playing concerts in The Netherlands and abroad, while van Enkhuizen has collaborated with the likes of Horace Parlan, Han Bennink and Pierre Courbois.
Sdban Records will release Hip Holland Hip: Modern Jazz In The Netherlands 1950 – 1970 on June 16th.
Published by NEWS ·
Tags: Hip Holland Hip, Jazz, Sdban Records, The Netherlands