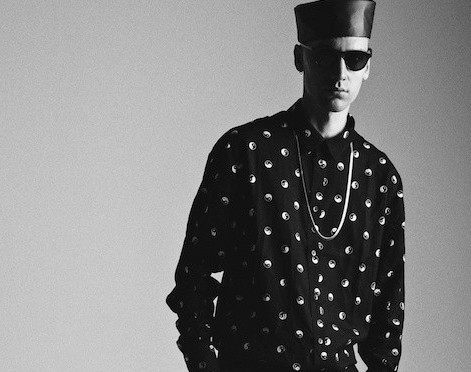 "Who's Watchin'" Music video for Jimmy Edgar
Saline is the third instalment in a series of records from Ultramajic boss Jimmy Edgar. While the first part, Hot Inside, represented the element of fire, and its follow-up release, Mercurio, symbolized water, Saline is aligned with earth. It's no accident that the name refers specifically to the earthly compound salt, as desalination is an integral metaphysical process that helps to hone the third eye.
The EP rises from the ashes of Hot Inside and Mercurio with Burn, a blazing acid-tinged banger that boats dry drums and a strangled wail. The reference to fire in the title suggests the evolution of Edgar's series of singles, while the name of the track Decalcify invokes a process closely related to desalination, as both play a role in making the body more attuned to supernatural experiences. Ultramajic's Chicago house influence enticed legendary footwork producer DJ Rashad, who's voice can be heard in the sampled squawk on metallic tune Walk Show. The final track Who's Watchin, features Jimmy's own vocal, coy bleep-bloop instrumentation and hissing hi-hats. Taken as a whole, Saline and the other releases in Jimmy's series of dance singles are designed to instigate the processes they allude to and aid in the path of spiritual development. 12″ vinyl will be released to the stores in October.

Video directed by Brandon Tay
Published by NEWS ·
Tags: Detroit, Jimmy Edgar, Pilar Zeta, Vinyl