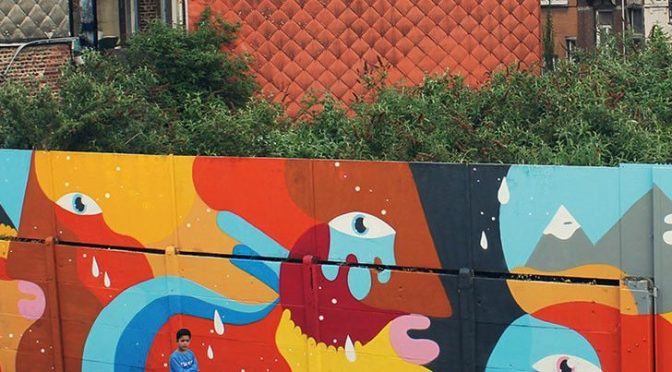 Compiled by Belgian DJ and eclectic connoisseur Lefto, 'Jazz Cats' showcases the next generation of Belgian jazz artists including the psychedelic jazz-fusion collective BRZZVLL, the outrageous BeraadGeslagen, radical experimentalists Steiger, electro-acoustic pian trio De Beren Gieren and futuristic funksters, STUFF.
Undeniably, jazz has been seen a revival in the last 5 to 10 years. It was never far away, be it hip hop, trip hop, dance music – it was Always present, but for at least a decade, it got lost in 'fusion', mixed with different gernes of music, most of them influenced by jazz at the origin.
Jazz was always that gerne that represented the era of our parents or grand-parents but the music got picked up by a new generation of artists and musicians who would perfom jazz and hip hop covers that played true to the original sounds of jazz. Artists from around the world to Belgium, band like BADBADNOTGOOD and STUFF. have brought jazz to basements, bars and clubs where a young and open-minded crowd in search for inspiration would gather to dance to organic music.
Today, we see a resurgance of jazz, unsupported from the traditional radio play but picked up by press, promoters and specialized shows. The jazz music lover (in many of us) is living in a exceptional time.
Growing up around jazz, my father would wake me up with it and he would take me to dark and smokey bars around town where jazz was played every week, so it's with extreme pleaseure that i present to you some of the best present and next generation jazz cats this little country has to offer.
– Lefto.
Sdban records will release Lefto Presents Jazz Cats on October 5th, 2018