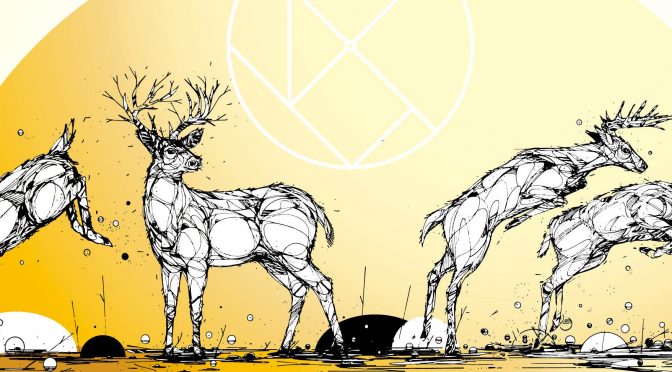 The Gold Play is a compilation of all Tangram-related artists to date.
Tangram Records  an independent Belgian-based record label. It was founded 4 years ago by Up High Collective and Mophito to promote a batch of unreleased beats and live-show by Up High. Throughout the years their releases got picked up by Gilles Peterson, Lefto, Gaslamp Killer, and Flume amongst others. Now 4 years later Tangram have introduced a wide-range of talented musicians to the world. Without wanting to limit them to a certain genre you might say their releases are a celebration of electronics and hip-hop.
The compilation itself holds 6 previously unreleased tracks by Up High Collective, Faisal, LTGL, LoneBlue x Halibab Matador (aka YellowStraps), Le Motel and Sokoto. Each side of the vinyl ends with a previously released track on Tangram by Day Fly and Moodprint blending the entire release nicely together.
The artwork release is beautifully crafted by Dzia. Dzia is a graphic artist from Belgium and fine artist in every sense for that matter. His creations range from paintings, through sculpture to taxidermy and street works. This gatefold holds two versions of a fox and a play-full scenery of dear.
The Gold Play compilation is out now.