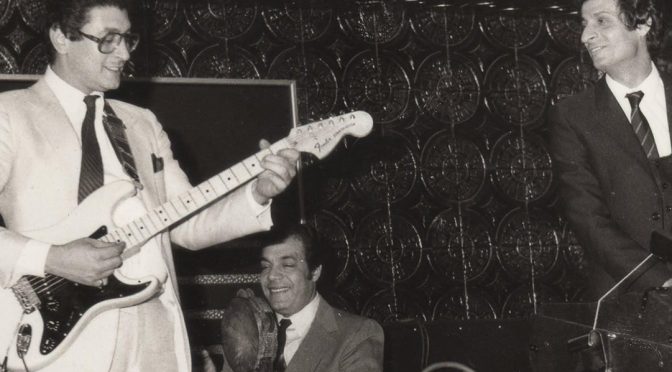 "The belly dance holy grail from the organ king of Cairo."
Egyptian musician Hany Mehanna's 1973 album The Miracles Of The Seven Dances is being released, via Radio Martiko this January.
Originally released in 1973 on Cairo label Sout El Hob, Mehanna's solo LP explored far more left-field terrain than on his other collaborations and film scores.
Its 8 tracks mixed traditional rhythms with experimental organ freestyles, guitar grooves and hypnotic strings.
Listen to 'Badaouiah' and check out the track list below.
Tracklist
1. Dala
2. Farha
3. Badaouiah
4. Mouled EL-Khaleej
5. Raqsah Arabiyah
6. Tahiya Wal Assaiyah
7. Mouna
Radio Martiko will release The Miracles Of The Seven Dances on January 19th, 2018