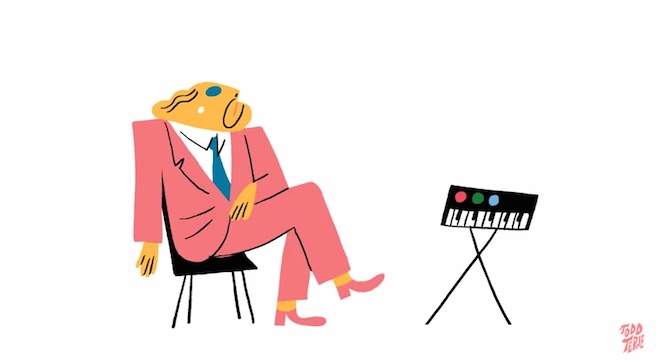 Made with love by Bendik Kaltenborn and Espen Friberg.
Todd Terje's It's Album Time track "Alfonso Muskedunder" just got a new music video. It's helmed by Espen Friberg, who directed his "Delorean Dynamite" video, and it features animation from Bendik Kaltenborn, who's responsible for Terje's cover art.
Terje has also released series of remixes of "Alfonso Muskedunder" from Deetron, Bullion, and Mungolian Jetset out on Olsen Records.