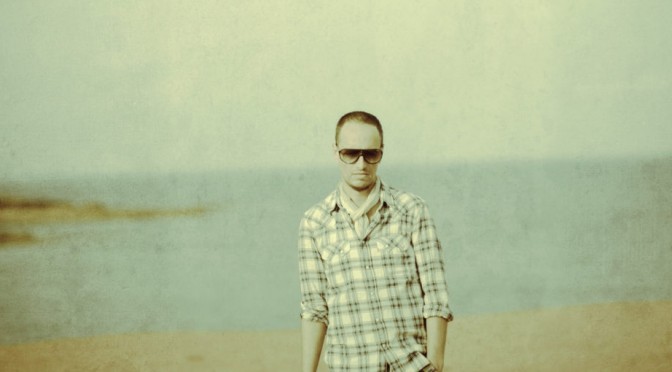 For Mark Barrott, a sunset isn't a lazy postcard, or a watercolor in a dentist's office, or a Corona commercial. It is life. Every week this summer, the DJ and producer is soundtracking sunsets on the idyllic isle of Ibiza, treating each one as a gift, their mystic hues captured in Instagram photos fuzzy enough to be real. Barrott has spent years trying to translate that hot orange buzz into sound, culminating with his beatific Sketches From an Island series, which alchemized all of the easygoing sounds of a classic Balearic DJ set—funk, ambient, lite jazz, soft rock—into laptop suites of his own creation. He's now known as one of the world's finest purveyors of music to chill out to, but Barrott himself is hardly taking it easy. As he closes in on 50, this maestro of bird calls and quiet thunderstorms is still seeking out new ways to get loose.
Following his stunning Music for Presence EP from earlier this year, which had him transforming vintage Eno ambience into utter bliss, he returns with "The Pathways of Our Lives," a track that arrives at its euphoria by completely different means. Working with a full band as well as a string quartet, the single finds Barrott at his most lush, combining the infinite grooves of mid-'70s Marvin Gaye or Barry White with dense Afrobeat percussion, hypnotizing chants verging on chaos, clean house piano chords, and—why the hell not—a cabana-friendly flute line floating above it all. Across more than seven minutes, Barrott layers and builds, using his DJ know-how to produce something as pristine as it is alive. It's more sunset music, but you've never heard a sunset quite like this.
International Feel will release The Pathways of Our Lives on July 28th, 2017.