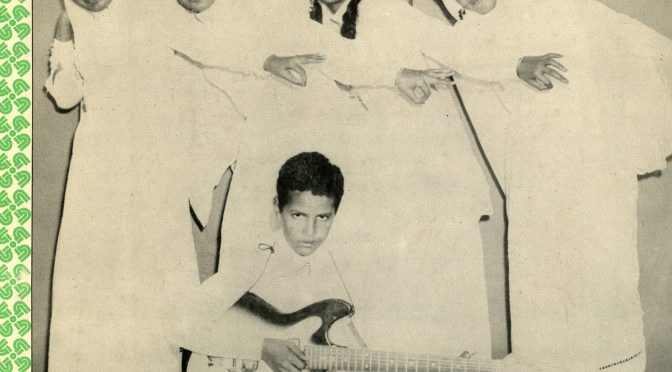 As artists like Mdou Moctar, Tinariwen and Ali Farka Touré popularise Saharan Desert Rock across the world, this release by Belgium's Radio Martiko explores the foundational emergence of the genre. Recorded in 1972 at the Boussiphone Studios in Casablanca, Ahl Nana contains the first recordings of modern music from the Saharan region. An essential nugget of history, this album charts the reinvention of traditional Saharan music with the introduction of the electric guitar.
Listen to the whole album just below
TRACKLIST
A1 Adji Kar Teri Miri
A2 Yer Sabou Yerkoy
A3 Emolli Tidwall Eheme
B1 Bayna Daouali
B2 Zeinab Moussa
C1 Ahlane Ouassahlane
C2 Timidawane Hewana
D1 Ya Llali Ya Ouichi
D2 Hob Mene
D3 Nahnou Sigharou El Ouatane
Radio Martiko will release L'orchestre National Mauritanien on February 10th, 2023.