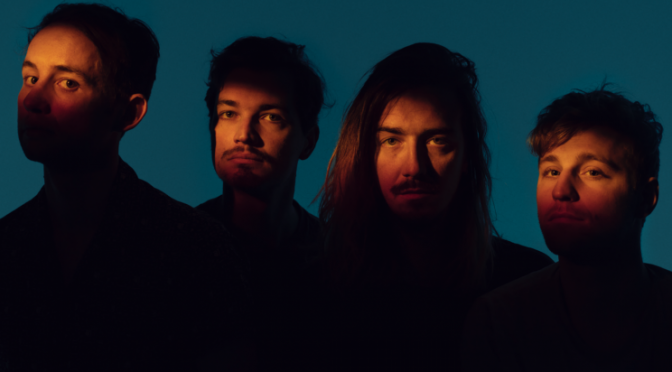 Stavroz is big. Considering the facts that this Ghent-based collective has been releasing a string of solid EP's over the years (through labels like Laut & Luise, Délicieuse Records, Denature Records and their own Moodfamily) and that they have played sold out venues in every corner of the world, it's remarkable they have not yet been featured on any major magazine cover. More so, few people may actually know that other than Amelie Lens and Charlotte De Witte, Stavroz was the third act representing Belgian club music on Coachella this year.
Since the release of their debut EP in 2013, IJsbrand De Wilde and Gert Beazar – both DJ's and sound engineers – made Stavroz grow into a full band, now joined by Pieter De Meester and Maxim Helincks. Although the guys have a background in club culture, they have a unique way of stretching their concept of dancefloor music by blurring tempos and taking the listener into new and surprising directions. Some call it electronica, while other fans came up with the name gangster jazz. For the guys themselves, organic house still covers the load. Red Bull Elektropedia
met with Gert and IJsbrand at their headquarters in Ghent for a little coffee chat.
Listen to the full EP, streaming below
Moodfamily will release Gold Town EP on December 6th, 2019