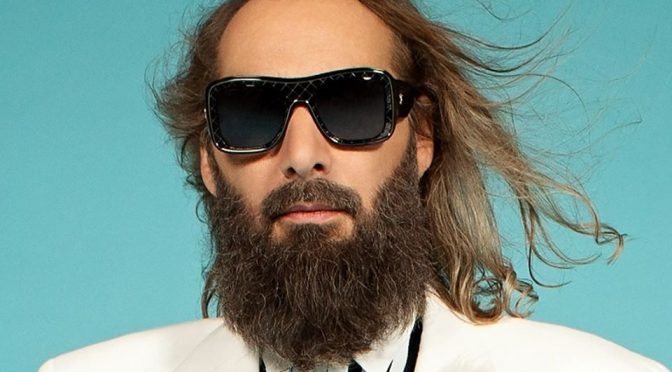 Over the course of a career spanning two decades, the Parisian pop genius Sébastien Tellier has forged his own unique journey. His eclectic strand of pop-electronica has been sampled by The Weeknd, he has collaborated with everyone from Jean-Michel Jarre to Daft Punk and Sofia Coppola, gatecrashed the Eurovision Song Contest in a golf cart and has seen his masterpiece La Ritournelle described by NME as "basically Unfinished Sympathy part two".
Recent years have seen Tellier apply his synth-focused sonics to other projects: two soundtracks and the writing of Dita Von Teese's debut album.
Now he shares brand new single A Ballet as he prepares to unveil more material later this year.
With A Ballet, Tellier captures the keen melodies of classic pop songwriting and combines with the flair of the dreamy French electronica that he's renowned for. His vocodered vocals deliver lyrics which feel part romantic and part cryptic, while a hazy sax and laidback beats echo the yacht rock era. The song's title is a pun which plays on artistry and domesticity. A ballet sounds much like the French word balai – a broom.
Watch the video below: