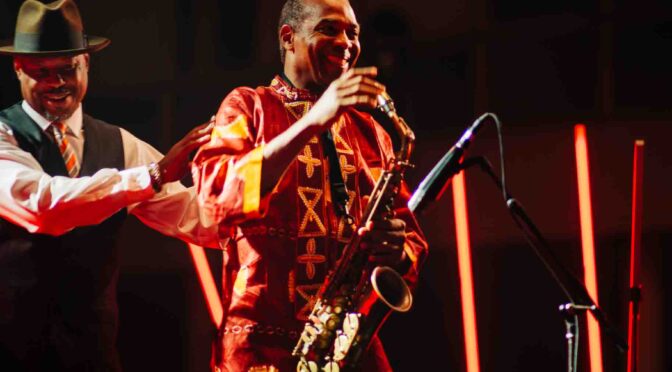 Loosely inspired by the James Brown universe.
Robert Hood's techno and Femi Kuti's Afrobeat intertwine in a new form where jazz-grooves reign supreme. For the fourth season of La Compagnie des Indes & Sourdoreille Variations live series of creations for France TV, the duo were united around the singer and producer James Brown, performing a tribute to the legendary Godfather of Soul who passed away in 2006. This Variations album is the live recording of this unique collaboration and performance, capturing a very special moment in time.
The evening witnessed a meeting of two icons in their own genres: one with synths and drum machines, the other on saxophone: Robert Hood and Femi Kuti embody excellence in their respective fields and the pair combined to make something truly unique, soulful, funky and spontaneous. Recorded in one 30+ minute take, Variations is embellished by Femi's exquisitely free-flowing yet restrained saxophone, whilst Hood anchors the groove with layers of pads and kicks with the long-time mastery of a true DJ.
Alongside Jeff Mills and Mad Mike, Hood is one of the original members of Detroit techno group Underground Resistance. His style is characterised by minimalist and experimental tones with an assertive groove. Throughout the '90s, he helped pave the way for techno to flourish – giving birth to minimal techno with his seminal album Minimal Nation. Since then, he has been consistently forwarding electronic music culture with ground-breaking productions, sensational performances and his M-Plant label.
Alongside him, Femi Kuti takes on every musical style with his saxophone, which he plays with a virtuoso touch: pop, soul, electronic music and Afrobeat, of which he is one of the leading exponents. The son of Afrobeat singer and political activist Fela Kuti, he has inherited his father's zeal for both music and activism, where he continues to highlight the plight of most Nigerians living conditions in the oil rich state.
With Variations the duo capture an explosive combination on a special night in Paris 4 years ago, 27th November 2019, filmed at the ADP Group headquarters (Paris Aéroport – Charles de Gaulle (CDG) – Roissy).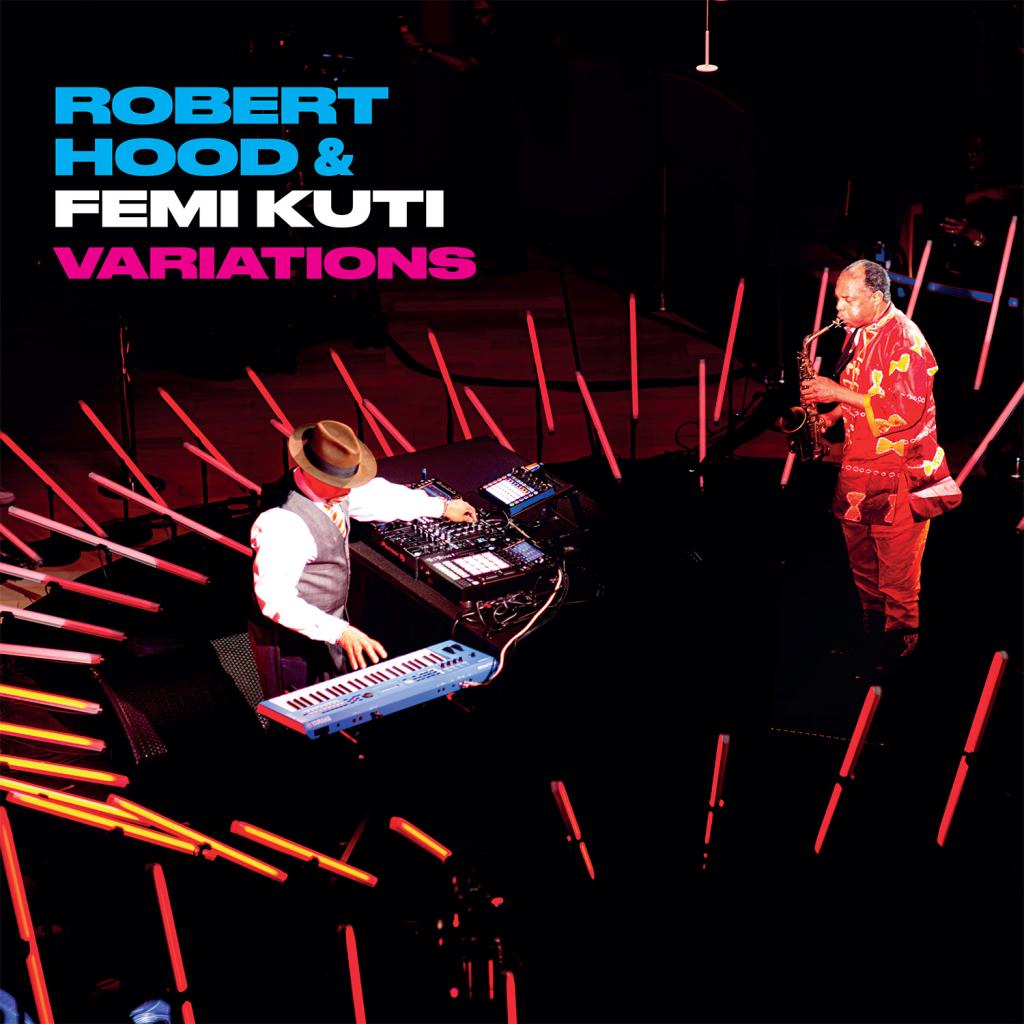 TRACK LISTING
A. Robert Hood & Femi Kuti – Variations (Side A – 18min 54sec)
B. Robert Hood & Femi Kuti – Variations (Side B – 15min 43sec)
Releases December 8, 2023