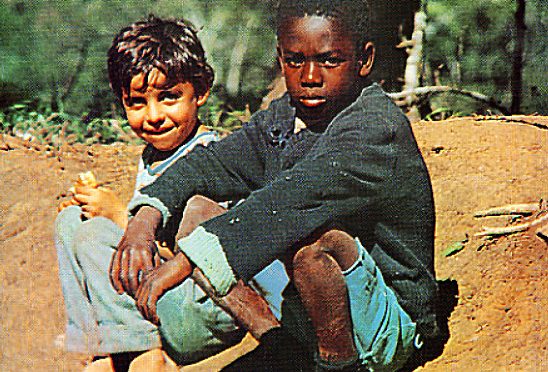 A landmark album from Milton Nascimento – not only a set that really marked his growth as a singer, songwriter, and overall musical visionary – but also a record that really showcased the collaborative spirit that would be a part of his music for years to come!
The album features Milton with his "corner club" – an elite group of musicians and songwriters from the early days of his career – including greats like Lo Borges and Wagner Tiso – who'd already contributed to his music, but really get a chance to stand in the spotlight here. Borges is particularly fantastic, and shines on the massively beautiful cut "Tudo Que Voce Podia Ser", which begins the album – and which is still one of the best Nascimento cuts all these many years later!
The sound of the record is impossible to describe adequately – but it's got a fantastically soulful vibe, soaring and joyous, and really expanded through the participation of the other rich talents. The vocals are mixed perfectly, and the songwriting's brilliant all the way through – and titles include "San Vincete", "Lila", "Paisagem Da Janela", "Cravo E Canela", "Tudo Que Voce Podia Ser", "Os Povos", "Nada Sera Como Antes", "Um Gosto De Sol", and "O Trem Azul".
More releases on Polysom