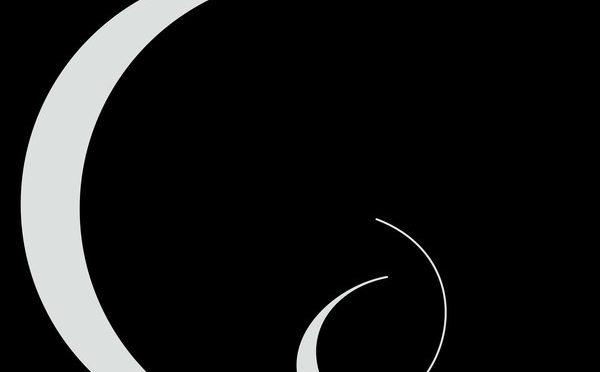 Anarchic Belgian label Cortizona taps into the slapstick vein in experimental music, staging gigs on the back of vans, with trains, and in planetariums.
Two lazy narratives are throw around about music culture since the internet arrived: everyone is a brand, and digital technology breeds more idiosyncratic listening habits. If Cortizona eschews the first, its a perfect example of the second. How else to think about a label that started out releasing the cinematic DIY kosmische of Jean Hoyoux, then moved through a 1973 album by jazz trumpeter Freddie Hubbard, Ann Eyserman's harp music and train sounds, Pak Yan Lau's toy pianos and bowed metal, dubbed out exotica by Belgian rock musician Tim Vanhamel, and so on, up their most recent release, a reissue of Patty Waters?
With this kind of discography Cortizona could only be a one person operation. Run by Philippe Cortens in Lier, Belgium, with mastering engineer Gert Van Hoof and designer Jef Cuypers, the label specialises in music that gives Cortens a feeling of awe. He's wryly humorous character, walking a fine line between the deadly serious business of releasing music he feels is important, while not taking himself too seriously. The label statement on Bandcamp – is "partially ironic", he explains. "but I really do believe music can improve your life and change people."
The label began in January 2017 with the release of Belgian musician Jean Hoyoux's 1982 synth older cousins and their boyfriends in the early 1980's. "Punk and the DIY spirit changed ùu view a lot of things as a youngster", he says. It also led to him being kicked out of school. As an adult, he worked for many years on Belgian national radio, and in the last few years made two music documentaries: Juul's Ears, about Hnita, one of the oldest jazz clubs in Europe, and a portrait of late Belgian musician Fred Van Hove.
More recently, he found himself half of a two person audience invited to hear Frederik Croene's Cul De Sac at the pianist's summer cabin, and then driving aroundthe Flemisch Ardennes while Croene played the piece from the back of a PIaggio Ape (more commonly employeed as a coffee carts). They were followed by the police for a while, he says, as he recalled "a pretty memorable slapstick performance, which could have gone wrong in several ways".
The label, he declares, has "a high 'no fucks are given' spirit, concerning types of music genres, age, geography, use of instruments, and gender… I think this spirit, combined with the urgent need to express yourself with the possibilities you have, to create a new and perosnal world of sound, and my musical taste, is what ties [the label] together."
If Cortizona zigzags between styles, its modus operandi echoes contemporary small labels such as Phantom Limb, and perhaps fits into a lineage of older labels likeCelluloid which roamed through American no wave, Indian raga and African Jazz. I ask if Cortizona catalogue is an exactr map of this listening habits. "In my spare time I listen to slowed down Justin Bieber records playing backwards to search for satanic verses… just kidding!" he jokes. "I don't want to overthink the vibe of my label too much," he reflects. "A big part of the fun is to see in which directionit will evolve. Frederic Croene turning inside out the possibilities of his piano; Anna Homler stretching her vocal chords to a mermerizing and otherworldly level; Comité Hypnotisé dubbing out on his broken 70s echo deck…to me it all makes sense to release in on Cortizona." By Jennifer Lucy Allan