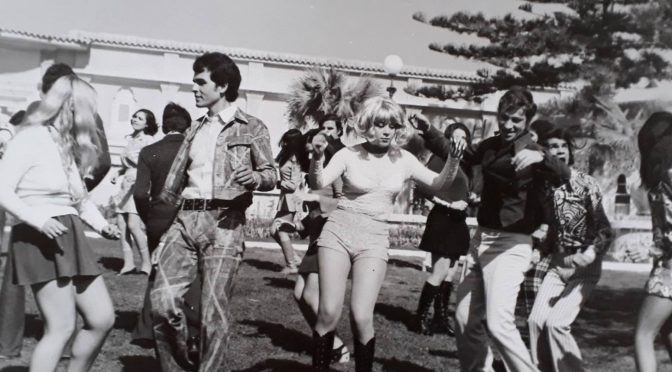 Ghent-based Belgian record label Radio Martiko was founded in 2015 with a mission to release rare, forgotten or unreleased old music from anywhere and everywhere from across the globe. Their catalog currently features unearthed music everywhere from Greece and Belgium, to the Middle East and even Peru. Building on the success of their last release, a reissue of Hany Mehanna's 1973 seminal bellydance album The Miracles of The Seven Dances in January, they return in September with a very special double album release.
First up, is the official soundtrack album for the 1969 movie عائلات محترمة (Respectable Families) by Abderrahman El Khamissi. For those of you not familiar with El Khamissi, he was a prominent Egyptian poet, novelist, composer, screenwriter, theatre and cinema director and radio personality. He was also the man credited with discovering cinematic icon Soad Housny by giving her a role in 1959 picture Hassan and Nayima.
The four compositions that make up the soundtrack traverse areas of Tango, Twist and cha-cha-cha music yet with a unique and abstract twist to each one giving them an element of darkness and perhaps even psychedelia at times.
The second album is a nine-song compilation featuring various artists pieced together by Radio Martiko from the archives of iconic record labels like Sono Cairo, Disques Sharara and Misrphon. Entitled Zamaan Ya Sukkar, the album capitalises on the Western influences that swept through the MENA region during the 60's, particularly Cairo and Beirut. The album features music described by Martiko as 'Egyptian Exotica' due to its obscure juxtaposition compared to traditional music of the time.
Zamaan Ya Sukkar starts out with a catchy Franco-Arabic song entitled "Fatouma" by an obscure artist named Selim El Baroudi, and goes on to feature songs from legendary names like Mohamed Fawzi, ElThoulathy ElMareh and Soad Mohamed, along with lesser known figures like Nubian singer Magda Ali, Sayed Salameh and Qanun player AbdelFattah Mansi.
Both albums are great for laidback listening sessions, especially if you happen to be interested in the music of the past decades, particularly the 60's, given the lack of exposure they receive musically compared with the 70's onwards.
Radio Martiko will release Original 1969 Soundtrack by Abd el-Rahman el-Khamisi & Zamaan Ya Sukkar – Exotic Love Songs from the Egyptian 60's in September.