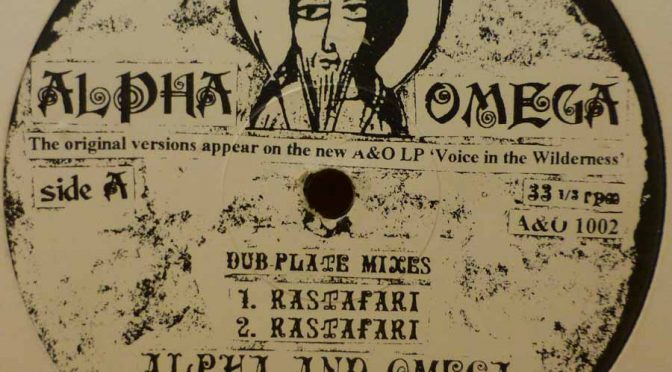 Duplates from The Disciples, Alpha & Omega, and Bush Chemists will hit the shelves before July.
Mania Dub, a new reggae reissue label founded by Karel Van Audenaerde and Indica Dubs, has announced its first three releases.
Karel Van Audenaerde is founder of Belgian's Music Mania record store, and along with Sukh, the man behind Indica Dubs, a UK based, Dub/Roots Label, Music Producer, Sound System and Record Shop. A renowed reggae enthusiast, he has built up a large and impressive catalogue of releases and played events all over the world.
Mania Dub will be dedicated to high-quality vinyl reissues, with special focus on 80's & 90's anthems, as well as releasing new material.
The first Mania Dub 10″ is The Disciples's Almighty Dub due out May 25. Alpha & Omega's Rastafari/Word of Thy Mouth 10″, and Light Up Your Spliff LP by the Bush Chemists will follow in June.
Mania Dub will release Almighty Dub on May 25th, Rastafari on June 8th and Light Up Your Spliff on June 22nd, 2018.