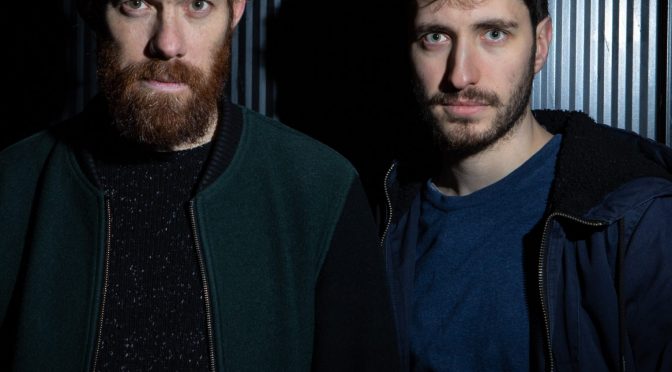 Started as a Belgian duo – Stef Heeren and Kwinten Mordijck – born out of the mutual love for analog and modular electronic machinery. They explore and express hallucinatory freethinking visions to contemporary living. Iraqi artist Saif Al-Qaissy recently joined the duo, making a trio now.
It's simple. This is not only the best dance record you'll hear this year, but it's also the most intriguing and fascinating one, due to the collaboration with Iraqi, Brussels-based artist Saif Al-Qaissy on vocals adding characteristic Eastern vibes also embedded in the record's overall hypnotic beats and bleeps sound.
Expect fervent funky vibes Coupe d'état / True Love Not, a vintage Arabic vocal performance Ed Wana Ed, trippy techno vibes Ptolemiac / The Shedding Of Skin and the 14-minute standout piece To Feed The Gentry, starting with an extensive part of only an Oud – Wikipedia (a short-neck lute-type, pear-shaped, fretless stringed instrument used in Music of Iraq – Wikipedia) in motion, turning slowly into an obscure electro/vocal finale.
The Shedding Of Skin is a remarkable debut.
Viernulvier Records will release The Shedding Of Skin on September 30, 2022.