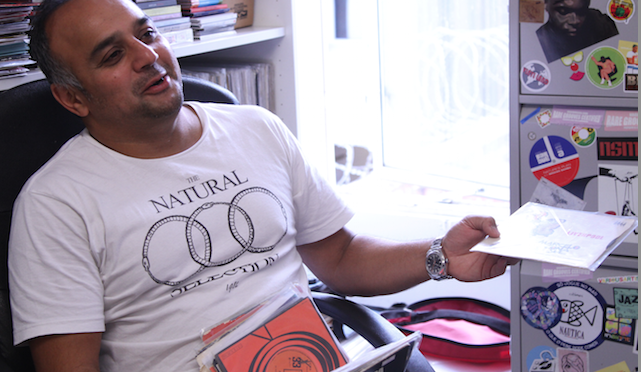 "Joe Davis is the man who opened up Brazil to the entire DJ culture around the world. There's no one else." – Gilles Peterson
In what began as just a youthful curiosity and grew into a voracious interest in his teens, Joe Davis' reputation as a figurehead in Brazilian music remains deeply entrenched in the work of his label Far Out Recordings. Marking its 20th year last year, Far Out has become a dominant presence in movement-defining releases from Brazilian artists, with the likes of Milton Nascimento, Arthur Verocai and Azymuth to name but a few that the label have worked with to date.
Alongside providing us with a great mix of music from the label's back catalogue and his own collection, Joe kindly took what we expect was a welcome break from sorting through a collection of over 30,000 7-inch records to sit and chat one late afternoon in Spring. Whilst he insisted that these records weren't in fact anything to do with the label itself, the constant firing of his mobile in the background was quite telling as to why Far Out Records continues to go strong after 20 years in the business.
Far Out Recordings' brand new Brazilika compilation celebrating 20 years of the label and compiled by Joe himself is out now. Previous Brazilika's in the series have been compiled by Gilles Peterson, 4hero, Kenny Dope and Andy Votel and have marked landmark years in the Far Out story. This truly special comp includes mixes from Theo Parrish, Paul White and Nicola Conte, be sure not to miss out. Full story