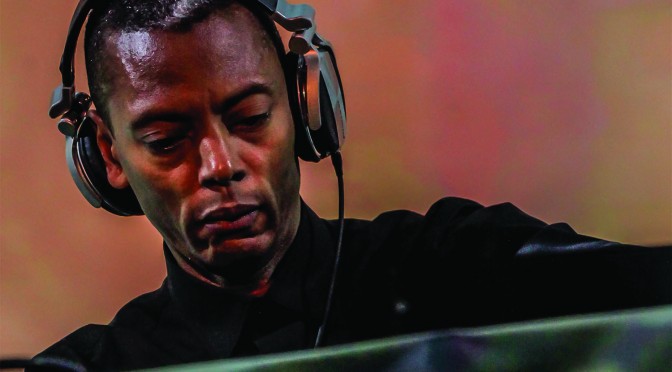 Detroit techno icon goes hi-fi.
Jeff Mills has detailed plans for an audiophile offshoot of his Axis Records label to put out records "mastered for high-fidelity sounds" on 180g virgin vinyl at 32-bit/48kHz.
The first release from the Axis Audiophile Series is a live recording of Mills' jazz-fusion outfit, a group that features Underground Resistance's Gerald Mitchell on keys alongside bassist Kenji "Jino" Hino and Yumiko Ohno of rock group Buffalo Daughter. As RA reports, the recording comes from a gig in Kobe last September.
Also forthcoming on Axis is Mill's next solo album Free Fall Galaxy, the ninth chapter of his sci-fi sagaSleeper Wakes. Set for release in June, Tte label says the album is about "the triangular pursuit of a prey that falls victim to its attacker." Never change Jeff!
Watch these pages for more details. www.facebook.com/jeffmills and http://www.newsdistribution.be