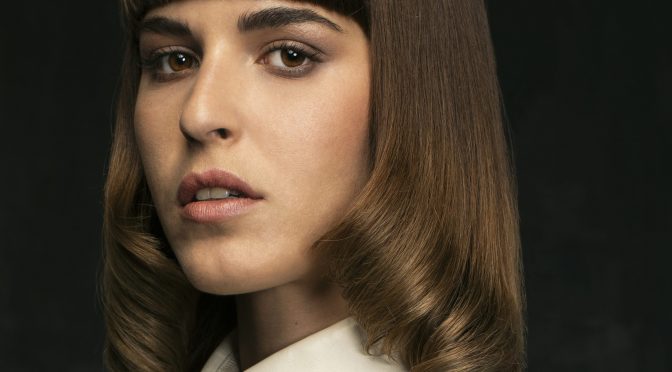 Label: Danza Tribale
From: Rome, Italy
Having made a practice to steer crowds into deep ecstasy with her hypnotic sets at famed Goa Ultrabeat parties in Rome where she operates as a resident DJ, Adiel kicked off her own label, Danza Tribale in 2016 with a solid debut instalment, Anatomia Del Cavallo, that urged new ravers and dancers to join in with her densely forested musical fantasies where swirling melodic motifs, eerie atmospheres and entrancing 4/4 rhythms coexist in a rapturous communion of sorts. Orbiting around her own output, Danza Tribale is intended to provide a bespoke landing platform for techno dynamics both obscure and profound, alternately wild and held-in, instinctive and sophisticated, functional yet far from merely tool-esque.
Fresh off the release of her latest EP, Ritmo, Adiel strikes again with Tokyo followed by Cavallina EP where she teamed up with Italian dub techno legend Donato Dozzy to sculpt a truly mindbending mosaic of delayed drums, stealth acid accents and rolling bass moves. In July 2019 she returned with Musicofilia, her first record outside her own label, on Kangding Ray's ara imprint.
About to release a new EP, Adiel teams up with the Northern Electronics' head Anthony Linell for a raw, "there-faceted gem" of "hauntingly evocative near-ritual techno odebience". It's out on February 14th. Raso forms the sixth release on Danza Tribale.
Adiel's skills both as a DJ and producer have seen her play at some of the coolest clubs and festivals around Europe, such as Dekmantel, Off Sonar in Barcelona, Berghain for the Klockworks showcase, Panorama Bar invited by Marcel Dettmann, London's Printworks for Ben Klock's Photon event series, Concrete in Paris, DC 10 in Ibiza, De School in Amsterdam, Fuse in Brussels, Amsterdam's ADE for Photon, Ibiza's Afterlife and London's iconic Fabric club amongst many others.
Listen to "Decoro."
Danza Tribale will release Raso on February 14th, 2020.