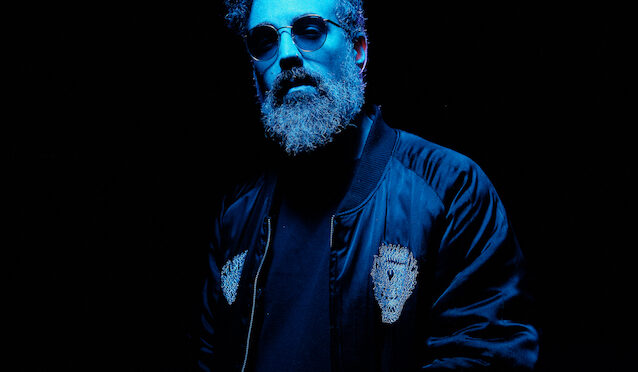 Created over the span of two years, Balance 32 marks a creative high point in the career of Madrid-based artist Henry Saiz, and this marks his third appearance for the hallowed compilation series. Spread over an expansive three discs, it has given him the space to curate a truly stunning odyssey of creative expression-one influenced by everything from AI to his recent ADHD diagnosis.
As ever, he has gone above and beyond to ensure that the mix is crammed full of exclusive, unreleased material—nearly 75% of the music included—both from himself and many of his favourite producers and collaborators, from unknowns through to household names like Röyksopp.
"Since I've done two Balance compilations already, I didn't want to repeat myself" he says. "My first, Balance 19, was very important for my career and I knew people would be comparing it with this new one, so I put a lot of effort into it to make it more attractive and to be able to gain more control in the final product sound-wise." – Henry Saiz
Created in Ableton, which he uses for his DJ sets due to its unlimited creative functionality and precision ("I get bored easily with CDJs"), the mix makes great use of many effects, layerings, and production techniques to enhance the beautiful sounds that lie within.
Part 1 takes a freestyle approach to find a sweet spot between home listening and club warm-up vibes, all woven together through a narrative about the connection between the past, the future, the reinterpretation of old concepts, and AI.
Part 2 leans towards the sounds of Henry Saiz in club mode, beginning with the warm blanket of sumptuous Milio's Dew, building gradually and flitting between the deep and the soaring. From lush progressive house to the heavenly breaks of Brassica's epic Celestial Suspension through some truly staggering new psychedelically tinged material from Saiz, it's a mix packed with magical melody. The disc crescendos with the shimmering riffs of Henry Saiz & Imalgi's Kickboxer, where synths are made to weep digital tears, and the stunning liquid breaks and heartfelt vocals of Moonlight Wolves All I Need (Third Son Remix). As ever, all is not what it seems in his sets, with heavy editing making these truly unique versions.
The final chapter of this sprawling compilation explores the increasing tempos of the current era, expanding Saiz's DNA into new territory while maintaining all the classy elements of his sound.
A deep and spacey feel early on with plenty of dubby touches gives way to meatier sounds, psychedelic tones woven into the heavier rhythms as the tempos gradually creep upwards and elements of trance abound through a flurry of Saiz exclusives. A grandstand finish is guaranteed by way of his incredible chugging-based rework of Moonlight Wolves' Mantra, the light dreamy beauty of Henry Saiz & Somfay's To Steal a Star from The Night and the intense synth overload of H. Haze's La Fuerza. A perfect end to a truly remarkable body of work.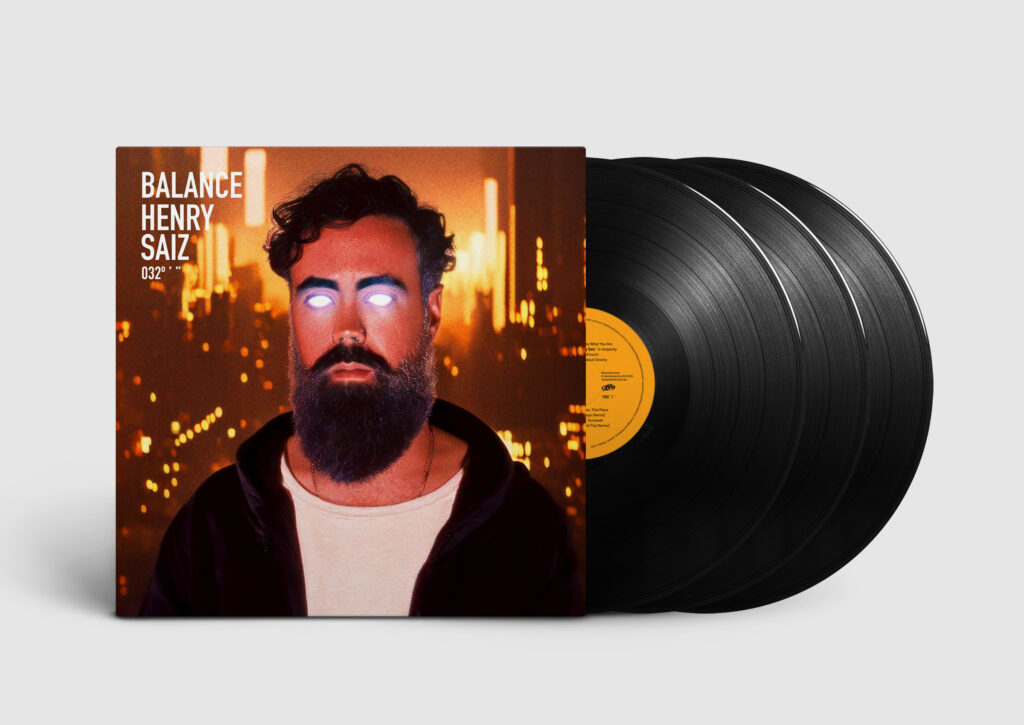 TRACKLIST
CD1
Hal Incandenza – I Know What You Are
Henry Saiz – Black Earth
Efferent & Henry Saiz – All That Was Will Forever Be
Henry Saiz x RQS feat. Eloy – Tropical Mirage
True ZeroX – Full Moon Summer
Guillermo Medín & Henry Saiz – In Jeopardy
Hal Incandenza – El Loco Soy Yo
Robert Feltman – About Gravity
R.I.P Bestia – Ancient Subatomic Voyage (Henry Saiz GOA Remix)
Romina (ARG) – Les Chants des Baleines (Henry Saiz Remix)
Karmon – Continuum
Röyksopp – This Time, This Place (Henry Saiz Downtempo Egodeath Version)
Genius of Time – Sunswell (Henry Saiz's Cuban Acid Trip Remix)
CD2
Milio – Dew
Bostro Pesopeo – Duschen
Wil Mancia & Henry Saiz – Hidden Valley
Henry Saiz – Entre Dos Mundos
Brassica – Celestial Suspension
Eden Burns – Free Your Mind
Rollin & Josh Wetherington – Acid Glance
Frømme – Stairway to Heaven (Henry Saiz Balance Version)
Hal Incandenza – Incivitas (Henry Saiz Balance Version)
Henry Saiz – DMT (Guy J Remix)
Marshall White & Henry Saiz – Stargazer
Miss Melera – Jade
Damabiah & Henry Saiz – Selene
Gonzalo Aranda – Prometheus (Balance Version)
Space Dimension Controller – End Times Optimist
Henry Saiz & Imalgi – Kickboxer
Moonlight Wolves – All I Need (Third Son Remix)
CD3
Big Zen – Buoyant Beat
Wa Wu We – What's Left?
NVSBL – Purple Dawn
Kris Omen – Nebula (Henry Saiz Balance Version)
Voiski – Hazy Suns
Aurora Halal – Eternal Blue (Wata Igarashi Crossing Remix)
Adwer – Squelch.3
Henry Saiz – Mindtrap
Polygonia – Implosion of the Known (Henry Saiz Remix)
NorB & juSt b – At This Moment (Henry Saiz Remix)
NVSBL – The Drive
Planetary Assault Systems – Eden Tide (Barker Remix)
Moonlight Wolves – Mantra (Henry Saiz Remix)
Somfay & Henry Saiz – To Steal a Star from The Night
H. Haze – La Fuerza
VINYL 1
A1. Hal Incandenza – I Know What You Are
A2. Guillermo Medín & Henry Saiz – In Jeopardy
A3. Robert Feltman – About Gravity
A4. Karmon – Continuum
B1. Royksopp – This Time, This Place (Henry Saiz Downtempo Egodeath Version)
B2. Genius of Time – Sungswell (Henry Saiz's Cuban Acid Trip Remix)
VINYL 2
C1. Milio – Dew
C2. Henry Saiz – Entre Dos Mundos
C3. Brassica – Celestial Suspension
D1. Marshall White & Henry Saiz – Stargazer
D2. Henry Saiz & Imalgi – Kickboxer
D3. Moonlight Wolves – All I Need (Third Son Remix)
VINYL 3
E1. NVSBL – Purple Dawn
E2. Henry Saiz – Mindtrap
E3. Polygonia – Implosion of the Known (Henry Saiz Remix)
F1. Moonlight Wolves – Mantra (Henry Saiz Remix)
F2. Somfay & Henry Saiz – To Steal a Star From the Night
F3. H. Haze – La Fuerza
Releases December 1, 2023